Prosser UGN Funds Valley Theater Company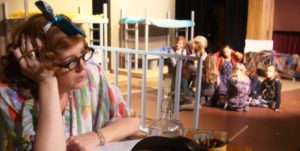 On April 11th, the Prosser UGN (United Good Neighbors) met to review grant applications from local non-profit organizations. One of the recipients, the Valley Theater Company, was awarded $2500.
VTC's application stated" The VTC purpose is to nurture, promote and showcase quality theatrical and cultural events, to provide a venue for community based activities, and to stimulate, educate valley residents. The money received would allow us to add a matinee to the four shows we present annually. We have found that senior citizens and families with younger children will benefit from the addition of matinees."
Thanks for all you do for our community, VTC!