Kick-Off 2016 Fundraiser By Saying Thank You To Our 2015 Major Donors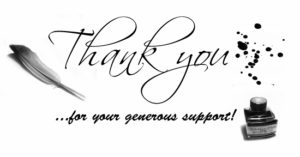 With October comes the brisk fall mornings, Friday night Mustang football, the passing of the Hot Air balloons and the Kick-Off to our annual fundraiser drive.
This year, at kick-off, we would like to say "Thank You" to all of our donors and a special thanks to our list of major donors that continue to contribute funds to the betterment of fellow Prosserites.
Please frequent these businesses when possible as appreciation for their community support:
Alegria & Company, PS – CPA
Andrews Horse Heaven Ranch
Andrews Vineyard
Brent Hartley Farms
Chuckar Cherries
Constellation Brands
Cooks True Value (now ACE Hardware)
Dean and Judi Benson
Dennis & Rachelle Pleasant
Elizabeth & Kenneth Lewis
Gary Heslop, CPA
Hall Chevrolet
James E. Raney
Alexandria Nicole Winery
Manley Crop Insurance
Munn Farms, LLC
Olsen Brothers Farm
Print Guys
Rick & Mary Mercer
Robert & Peggy Early
Schmitt Farms
The Shopko Foundation
Valley Anesthesia Service
Vine Tech Equipment
WS Coffman Shop
Yakima Federal Savings & Loan
Thank you for your continued support of Prosser United Good Neighbors. Without all of you, we would not be able to continue to support programs such as Meals on Wheels, Youth Sports, the Boys and Girls Club and many other deserving organizations. Thank you for making a difference.